Explore Learning Case Study
| | |
| --- | --- |
| Company Name | Explore Learning |
| Industry Sector | Education |
| Trainees | 2000 |
| Company Biography | Explore Learning are a nationwide chain of childrens' education centres offering tuition in Maths, English and the 11+ exam. |
| Website | www.explorelearning.co.uk |
| Written by | Jess, Head of Training, Explore Learning |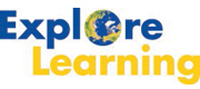 Why did you choose Prodeceo?
We looked at many training management databases and found Prodeceo to be the cleanest and most user friendly. Our staff are often pushed for time so simplicity was of great importance.
How easy has it been to introduce Prodeceo to your organisation?
I have worked closely with Adam to make sure that the Prodeceo system aligns with our needs at Explore Learning and he has been extremely helpful in finding ways to make the system fit with our needs. The beauty of the system is its simplicity, so I have been able to train staff purely by webinar and the use of some fantastic flow charts and 'how to' guides. The integration has been simple too, we have integrated it with the HR database that we use and training records have all been uploaded by the Prodeceo team. Completely seamless!
How do your learners find using Prodeceo?
I have had endless comments about its ease of use and its simplicity. Our centre managers love that they are able to use it to book their own training and keep records but also to support their teams and see their records too. Self directed learning is a big focus for us at Explore Learning, and Prodeceo allows us to do this. It is also very easy to use from a trainer's perspective and allows us to collect more meaningful feedback on trainings through the anonymous rating system that is available on the platform.
Which part of Prodeceo do you use most?
The classroom courses. We have around 350 employees who undergo a thorough management training programme that consists of around twenty separate days. They also use the system for their self study training which is set up as an online course. The system has saved me around a day a week!
How will Prodeceo help you change your training over the next 12 months?
It allows us to hold managers to account for booking and attending training, it is also fantastic for collecting feedback and for handing the reigns back to our teams so that they are in control of their own development.
What is your favourite feature of Prodeceo?
I LOVE the simplicity and ease of use for all levels of user. The reporting is going to be invaluable for us too.
Any other comments?
The Prodeceo team have been fantastic at tailoring the system and showing me how to make it work for my organisation's needs.