Mobile Learning
Enabling mobile learning can boost learner engagement as it removes the restrictions on where training can happen.
Whether your organisation (or your learners) use iPad or Android tablets Prodeceo has been designed to work flawlessy. Your learners can start a course in the office and finish it on their way home.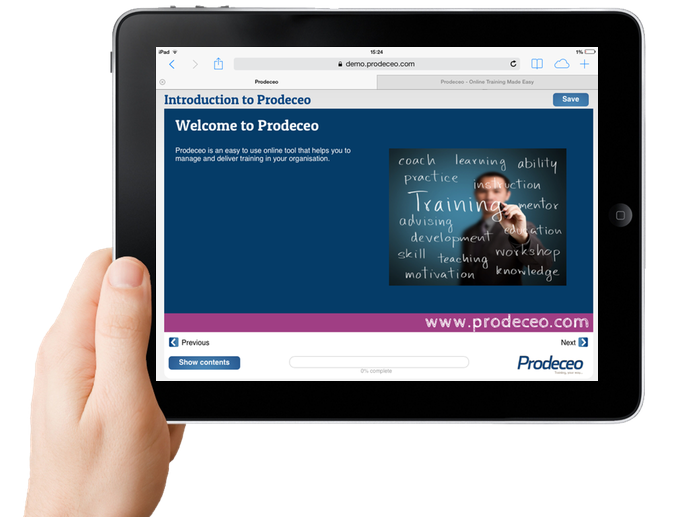 Creating mLearning
The Prodeceo course builder makes it easy to create great mobile learning experiences. All courses and exams built with Prodeceo are mobile ready- you don't have to change a thing.
Best of all, the Prodeceo course builder is included free so there are no expensive authoring tools to buy.
---